Drain Services in Los Angeles by My Drain Company Inc.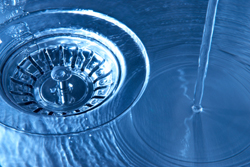 The modern home would not be possible without an extensive plumbing system to deliver fresh, potable water throughout the home and to remove all wastewater efficiently and comprehensively. At My Drain Company Inc., we pride ourselves on our ability of our plumbers to solve problems. Our range of drain services in Los Angeles includes installation, replacement, repair and maintenance. Whether you need a new drainpipe system or you need your drains cleaned, we can be there in no time at all to provide professional quality workmanship and courteous customer services. Our plumbers are highly experienced and certified, and as our name suggests, we specialize in all things drain–related. Call us today to learn more about our drain services.
My Drain Company Inc. offers quality drain services including repair, installation, maintenance, and replacement throughout the Los Angeles area.
Benefits of Calling a Professional Plumber for Drain Services
There is simply no substitute for a professional plumber. My Drain Company Inc. can help you sort out your drain issues in Los Angeles, and it's important to hire a certified professional so that you know the job is done right. One of the major benefits of calling us for your drain services is the peace of mind that we bring to every job. Whether we're unclogging a drain or putting in a new storm drain on your property, we believe that our customers deserve only the highest quality materials and craftsmanship. Another benefit of hiring a pro plumber is that the installation of your new equipment will last as long as it should, and that any repair jobs will fix the issue permanently.
More Drain Services Available in Los Angeles
The drains that comprise your wastewater disposal system are critical to the daily use of your plumbing system. Whether you're running the dishwasher, washing your hands, or putting a load in the laundry, you rely on the integrity of your drainpipes to remove wastewater from your home quickly to avoid hygienic issues in the home as well as to prevent any water damage. Give us a call today here at My Drain Company Inc. to learn more about our drain services in Los Angeles.
Whether you're building a new home from scratch or you're putting on an addition, you need to make certain that your drain installation is taken care of properly. Our plumbers use high quality piping and we do the job right the first time. Need drain replacement? We do that, too. Contact us for quality drain installation and replacement. At some point or another, you may find yourself in need of professional drain repair service. We can help. Let us fix your drains, whether you have a minor leak or major damage. Don't forget about our drain maintenance. Give us a call for professional drain repair and maintenance. With this cost–effective service, you might be able to prevent various issues from occurring in the first place.
Professional drain cleaning is the best way to keep your wastewater disposal system hassle–free. If you notice that your shower drain is slow or that your drains fail to drain as well as they used to, then you need to consider drain cleaning. We offer professional drain cleaning and can have your drains running smoothly in no time at all. Drain clogs are annoying. Whether you dislike standing in a pool of cold water as you shower or having to fiddle with your toilet every time you flush, a drain clog can be frustrating. If you can't seem to unclog your drain, then let one of our plumbers help. We provide thorough drain clog removal services.
In order to do our jobs as plumbers, we use specialized equipment. One of the most time–honored tools is the drain snake. Whether we need to give ourselves a view into the inside of the drainpipes with video pipe inspection or to remove a clog with an auger, our drain snake services always comes in handy. If you need to remove excessive water from your property, you may need to consider professional storm drainage services. At My Drain Company Inc, we offer a number of different storm drainage options to select from and we can tailor–fit one to you.
Call us today to learn more about our drain services!